Breastfeeding can be easier than you think
Feeding tired of holding the bottle all day? BeeBottle creates an optimal nursing position without needing anything from you to make each moment with your baby enjoyable!
Even the dads can nurse like mothers, BeeBottle holds the bottle directly on the breast, creating a healthy and comfortable feeding position you can use at any moment!
You can easily rotate the bottle's position until you find your sweet spot and let your toddlers feed themselves just like from the breast. With BeeBottle everyone can enjoy the motherhood experience!
This Convenient Milk Bottle Folder Feeder is a hands-free rotatable bottle holder designed to enhance the feeding time for you, your baby, and your family. It's perfect for parents who bottle feed with pumped breast milk or formula.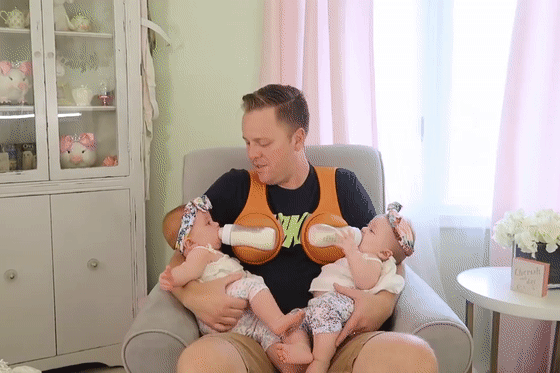 Why BeeBottle is for you
Relieve your spouse- Help your partner catch some rest, recreate the natural breastfeeding experience to see what motherhood feels like! 
Hands-free nursing- Feeding your toddler can get tiresome, let BeeBottle nurse your baby in a healthy position while you rest your hands!
Support your posture- Say goodbye to the backache, easily set up a breastfeeding position you'll both find comfortable!
BeeBottle is the ultimate choice- Make feeding time convenient for you and pleasant for your baby, enjoy a simpler way of nursing!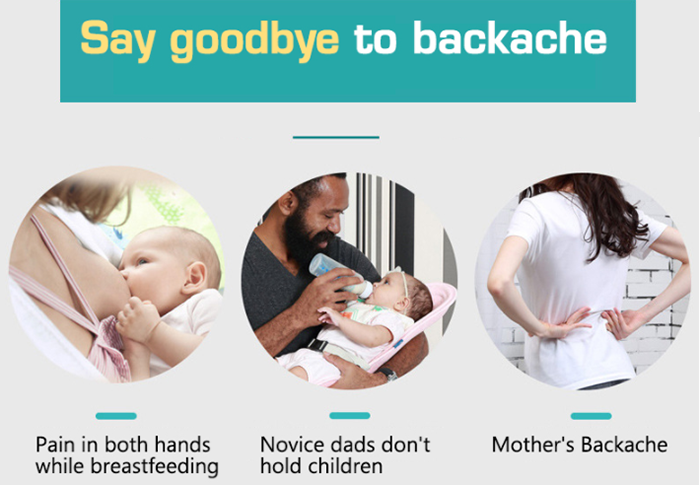 Easy Feeding
It provides an

 

extra hand

, giving you 

more

freedom as the baby feeding time

.

You are free to read a book, caress your baby, or

even enjoy family meals together

. No longer do you need to switch the baby between parents and eat a cold dinner.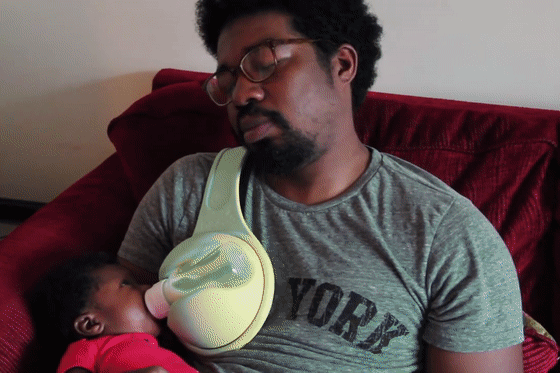 Unexpected Benefits
The bottle holder allows amputees as well as those who have lost the use of an arm to more easily feed their baby. 
Helps caregivers who suffer chronic pain, arthritis, stroke, limited use of hands and etc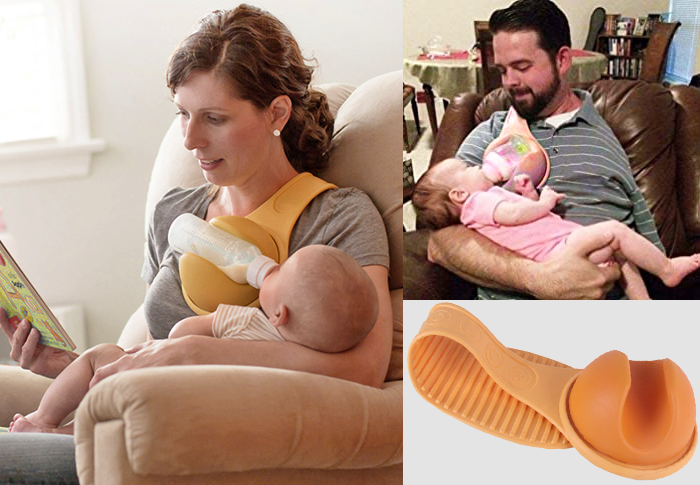 100% Customer Satisfaction and High-Quality Product as our purpose, if you had any Question or Concerns, please don't hesitate to contact us, we will find the best solution to solve.